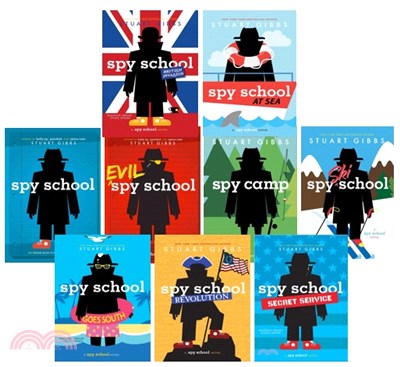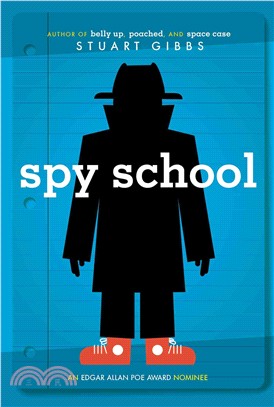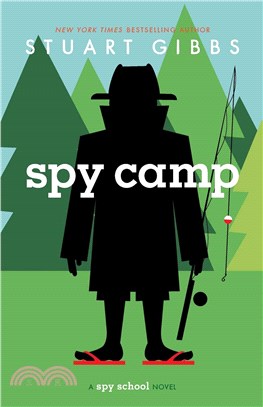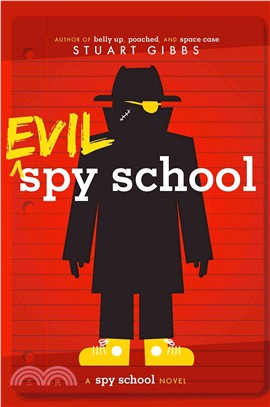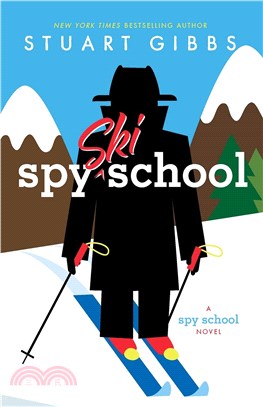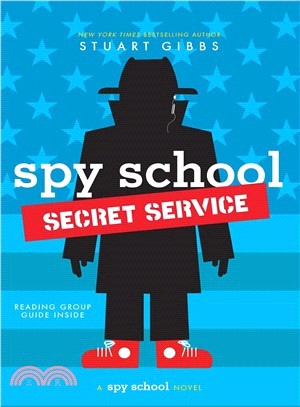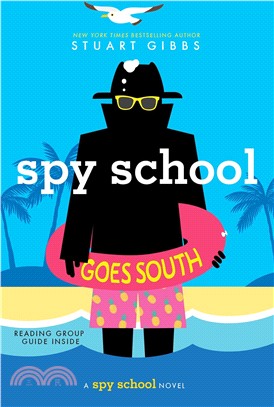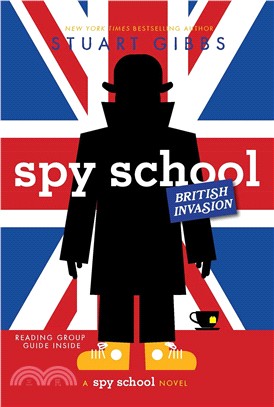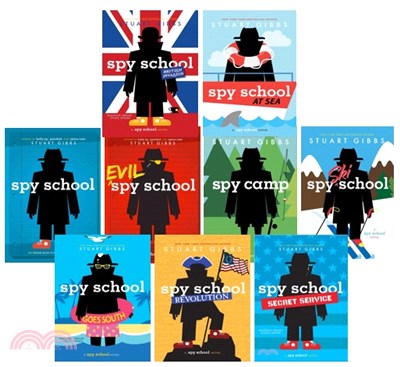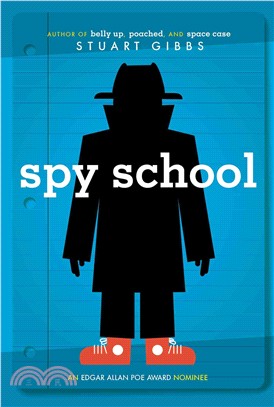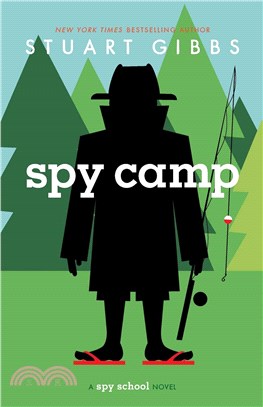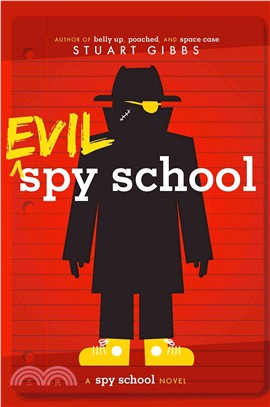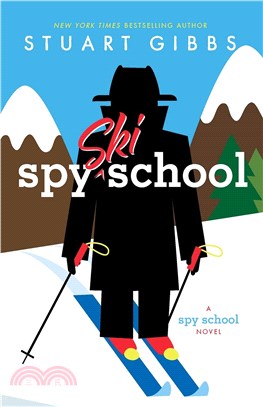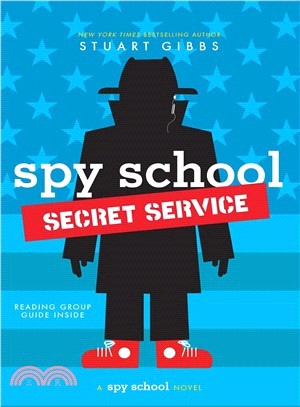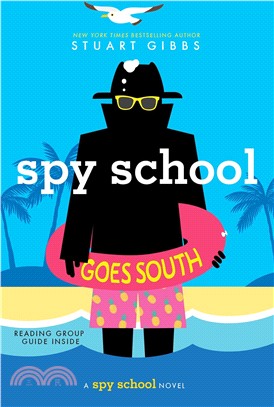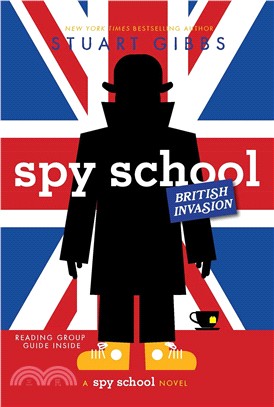 定 價:NT$2205元
可得紅利積點:45 點
無庫存,下單後進貨(採購期約45-60個工作天)
Can an undercover nerd become a superstar agent? Ben Ripley sure hopes so—and his life may depend on it!
#1: Spy School  (9781442421837)
Ben Ripley may only be in middle school, but he's already pegged his dream job: C.I.A. or bust. Unfortunately for him, his personality doesn't exactly scream "secret agent." In fact, Ben is so awkward, he can barely get to school and back without a mishap. Because of his innate nerdiness, Ben is not surprised when he is recruited for a magnet school with a focus on science—but he's entirely shocked to discover that the school is actually a front for a junior C.I.A. academy. Could the C.I.A. really want him?
Actually, no. There's been a case of mistaken identity—but that doesn't stop Ben from trying to morph into a supercool undercover agent, the kind that always gets the girl. And through a series of hilarious misadventures, Ben realizes he might actually be a halfway decent spy…if he can survive all the attempts being made on his life!
#2: Spy Camp (9781442457546)
As almost thirteen-year-old Ben, a student at the CIA's academy for future intelligence agents, prepares to go to spy summer camp, he receives a death threat from the evil organization SPYDER.
#3: Evil Spy School (9781442494909)
During a spy school game of Capture the Flag, twelve-year-old Ben Ripley somehow accidentally shoots a live mortar into the principal's office—and immediately gets himself expelled. Not long after going back to the boring old real world, Ben gets recruited by evil crime organization SPYDER.
And he accepts.
As a new student in SPYDER's evil spy school, which trains kids to become bad guys with classes likeCounter Counterespionage and Laying Low 101, Ben does some secret spying of his own. He's acting as unofficial undercover agent, and it becomes quickly apparent that SPYDER is planning something very big—and very evil.
Ben can tell he's a key part of the plan, but he's not quite sure what the plan is. Can Ben figure out what SPYDER is up to—and get word to the good guys without getting caught—before it's too late?
#4: Spy Ski School  (9781481445634)
After all that unexpected success, the CIA has decided to activate Ben for real.
The Mission: Become friends with Jessica Shang, the daughter of a suspected Chinese crime boss, and find out all of her father's secrets. Jessica wants to go to ski school in the Rocky Mountains, so a select few spy school students are going skiing too—under cover, of course.
Ben might not be able to handle a weapon (or a pair of skis), but he can make friends easy peasy. That is, until his best friend from home drops in on the trip and jeopardizes the entire mission…
#5: Spy School Secret Service (9781481477833)
Now he's been called in on a solo mission—and the fate of the United States of America is on his shoulders alone.
The Mission: Prevent a presidential assassination by infiltrating the White House, and locating the enemy operative. But when the president's son is as helpful as a hamster, and a trained SPYDER agent would never appear to be up to something (they're far too clever for that), Ben may be in over his head this time.
And when everything goes wrong, Ben must rely on his Spy School friends to save his reputation…but even friends can double-cross or be swayed to the enemy's side.
#6: Spy School Goes South (9781481477864)
Thirteen-year-old Ben Ripley has been caught in the snares of SPYDER more than once and knows well enough to be suspicious of anything that seems too good to be true—despite needing special tutoring in advanced survival techniques. So when Murray Hill finally breaks his silence with an offer to hand over the SPYDER elite, Ben knows that there must be something going on. But his hesitation doesn't stop the assignment.
The Mission: Follow Murray Hill to an undisclosed location with no one else but Erica Hale to identify SPYDER leadership. Once found, contact the CIA to sweep in and finish the job. DO NOT CONTACT SPYDER DIRECTLY.
However, as Ben suspected, nothing goes as planned, and what should be an easy mission quickly turns deadly. Now, Ben and Erica will have to face rogue agents, trained killers, and even very hungry crocodiles in a race against the clock to find out what SPYDER is up to this time—and thwart their evil plans.
#7: Spy School British Invasion  (9781534424715)
Stranded in Mexico after nearly capturing the leaders of SPYDER, thirteen-year-old Ben Ripley desperately needs a shower. But even more so, he and his spy school friends need to come up with a new plan to defeat their enemies, their only clue a key that opens…something.
The Mission: Go rogue from the CIA, join up with the British MI6 to locate the leader of SPYDER, the enigmatic Mr. E, and bring down the evil organization once and for all.
Only it won't be easy. They'll have to deal with rival evil splinter factions, devious double-crosses and learning to drive on the opposite side of the road. But they have no other choice: this is their last and final chance to crack the code on SPYDER.

購物須知
為了保護您的權益,「三民網路書店」提供會員七日商品鑑賞期(收到商品為起始日)。
若要辦理退貨,請在商品鑑賞期內寄回,且商品必須是全新狀態與完整包裝(商品、附件、發票、隨貨贈品等)否則恕不接受退貨。
外文書商品之書封,為出版社提供之樣本。實際出貨商品,以出版社所提供之現有版本為主。部份書籍,因出版社供應狀況特殊,匯率將依實際狀況做調整。
無庫存之商品,在您完成訂單程序之後,將以空運的方式為你下單調貨。為了縮短等待的時間,建議您將外文書與其他商品分開下單,以獲得最快的取貨速度,平均調貨時間為1~2個月。