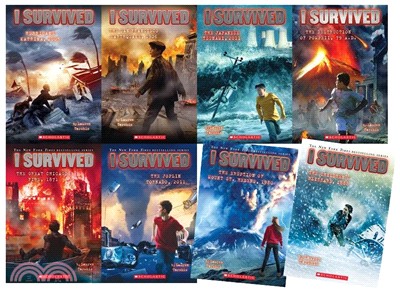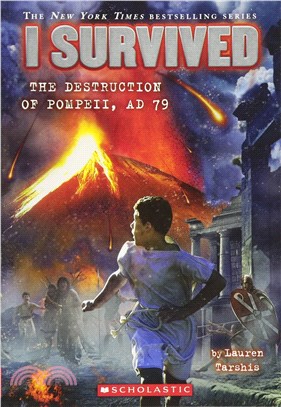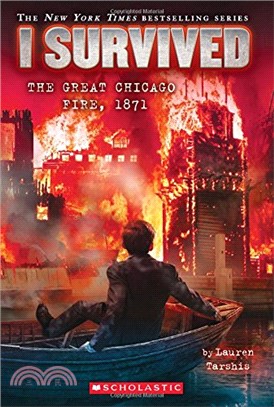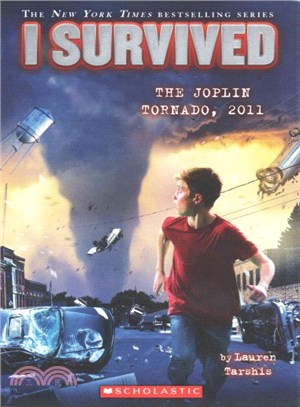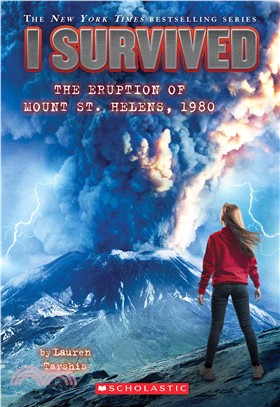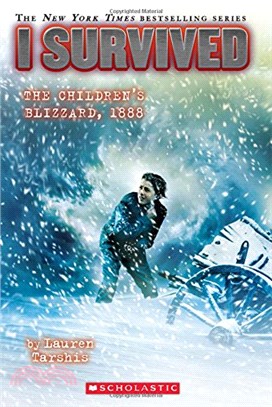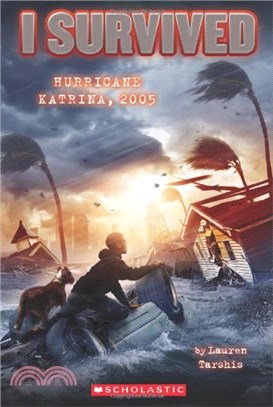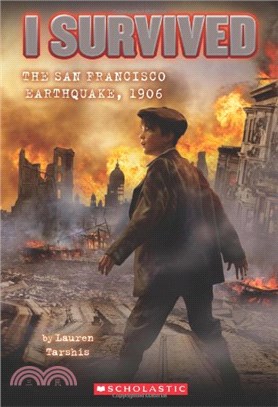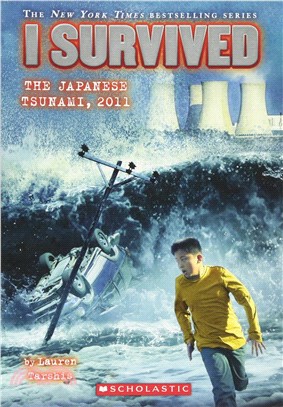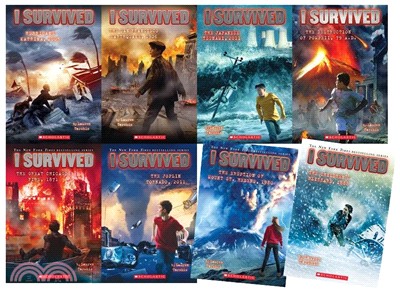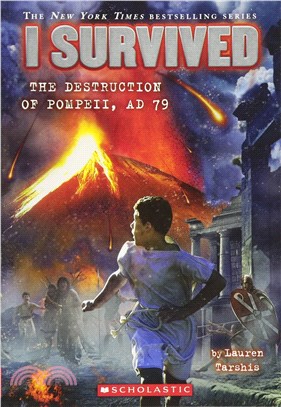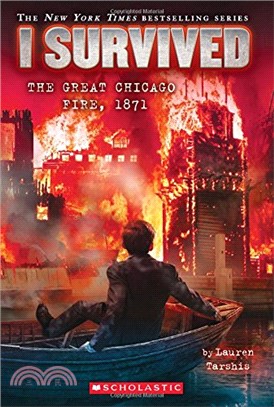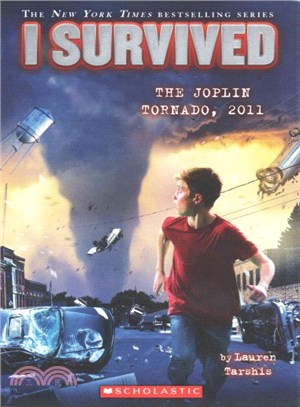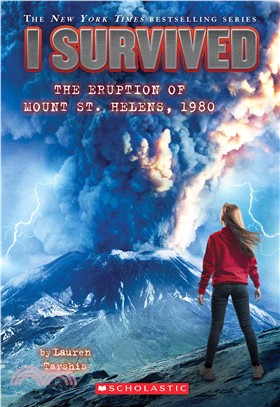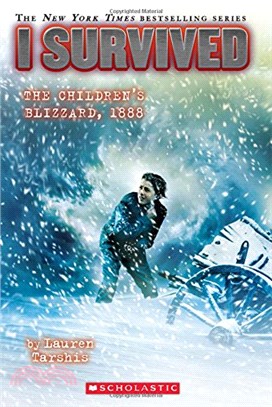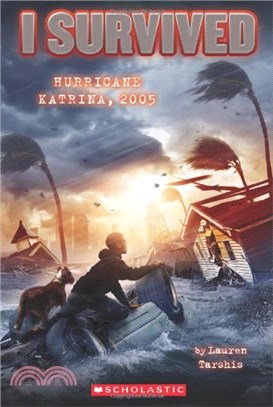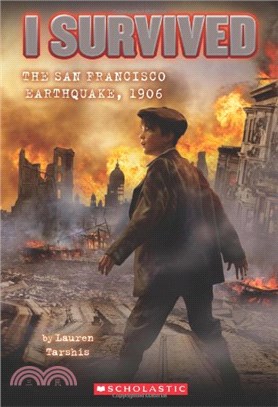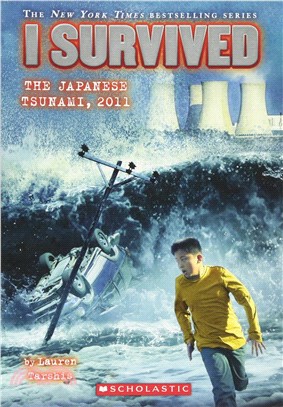 定 價:NT$1645元
可得紅利積點:34 點
庫存:7
9780545206969 #3: The Hurricane Katrina, 2005 颶風卡崔娜
The horror of Hurricane Katrina is brought vividly to life in this fictional account of a boy, a dog, and the storm of the century.
Barry's family tries to evacuate before Hurricane Katrina hits their home in New Orleans. But when Barry's little sister gets terribly sick, they're forced to stay home and wait out the storm.
At first, Katrina doesn't seem to be as bad as predicted. But overnight the levees break, and Barry's world is literally torn apart. He's swept away by the floodwaters, away from his family. Can he survive the storm of the century -- alone?
9780545206990 #5: The San Francisco Earthquake, 1906 舊金山大地震
The terrifying details of the 1906 San Francisco earthquake jump off the page!
Ten-year-old Leo loves being a newsboy in San Francisco -- not only does he get to make some money to help his family, he's free to explore the amazing, hilly city as it changes and grows with the new century. Horse-drawn carriages share the streets with shiny new automobiles, new businesses and families move in every day from everywhere, and anything seems possible.
But early one spring morning, everything changes. Leo's world is shaken -- literally -- and he finds himself stranded in the middle of San Francisco as it crumbles and burns to the ground. Does Leo have what it takes to survive this devastating disaster?
The I SURVIVED series continues with another thrilling story of a boy caught in one of history's most terrifying disasters!
9780545459372 #8: The Japanese Tsunami, 2011 日本311海嘯、大地震
The disaster felt around the world . . .
Visiting his dad's hometown in Japan four months after his father's death would be hard enough for Ben. But one morning the pain turns to fear: first, a massive earthquake rocks the quiet coastal village, nearly toppling his uncle's house. Then the ocean waters rise and Ben and his family are swept away-and pulled apart-by a terrible tsunami.
Now Ben is alone, stranded in a strange country a million miles from home. Can he fight hard enough to survive one of the most epic disasters of all time?
9780545459396 #10: The Destruction of Pompeii, AD 79 龐貝城傾滅
During the infamous eruption of Mount Vesuvius, one boy struggles to escape. Can he survive the most devastating disaster of ancient times?
In this thrilling addition to the bestselling I SURVIVED series, readers are taken back to antiquity with a young boy trying to escape as the giant Mount Vesuvius erupts. Does he have what it takes to survive the epic destruction of Pompeii?
9780545658461 #11: The Great Chicago Fire, 1871 芝加哥大火
In a national contest, readers voted and decided that the next I SURVIVED topic will be the Great Chicago Fire, 1871!
In the next book of the I SURVIVED series, one boy will struggle to stay alive as the great city of Chicago burns.
9780545658485 #12: The Joplin Tornado, 2011 密蘇里州龍捲風
The 2011 Joplin tornado was a catastrophic tornado that struck Joplin, Missouri in 2011. It was part of a larger tornado outbreak in the spring of that year and reached a maximum width of nearly 1 mile during its path through the southern part of the city, killing 158 people, injuring over 1,000 and caused damages amounting to a total of $2.8 billion, making it the costliest single tornado in U.S. history. Lauren will bring her signature intensity to this distinctly American natural disaster, placing a young boy in the middle of one of the deadliest tornado to strike the United States since 1947.
9780545658522 #14: The Eruption of Mount St. Helens, 1980 聖海倫火山爆發
It was one the most beautiful mountains in America, Mt. St. Helens, in Washington State. But what many didn't know was that this peaceful mountain had an explosive past. For more than a century, it had been quiet. But below ground, pressure had been building, and soon, Kaboom! Mt. St. Helens would erupt with terrifying fury.
Eleven-year-old Sally Tanner knew the mountain well, and like many, she never imagined that this serene wilderness could turn deadly. But on May 10th, 1980, Sally finds herself in the middle of the deadliest volcanic eruption in U.S. history. Trapped on the mountain, she must escape clouds of poisonous gas, boiling rivers, and landslides of rock, glacial ice, and white-hot debris.

9780545919777 #16: The Children's Blizzard 1888 學童龍捲風
The Schoolhouse Blizzard, also known as the Children's Blizzard or the Great Blizzard of 1888, caught people completely by surprise and resulted in 235 fatalities, including several children in one-room schoolhouses. What made the storm so deadly was the timing, the suddenness, and the brief spell of warmer weather that preceded it. Lauren Tarshis will place a resilient 11-year-old character in the midst of this deadly blizzard, fighting their way out.

Lauren Tarshis is the editor of Scholastic's Storyworks magazine and group editorial director for language arts for Scholastic classroom magazines, in addition to being the author of the I Survived series and the critically acclaimed novels EMMA-JEAN LAZARUS FELL OUT OF A TREE and EMMA-JEAN LAZARUS FELL IN LOVE. She lives in Westport, Connecticut, and can be found online at
www.laurentarshis.com
.
購物須知
為了保護您的權益,「三民網路書店」提供會員七日商品鑑賞期(收到商品為起始日)。
若要辦理退貨,請在商品鑑賞期內寄回,且商品必須是全新狀態與完整包裝(商品、附件、發票、隨貨贈品等)否則恕不接受退貨。
外文書商品之書封,為出版社提供之樣本。實際出貨商品,以出版社所提供之現有版本為主。部份書籍,因出版社供應狀況特殊,匯率將依實際狀況做調整。
無庫存之商品,在您完成訂單程序之後,將以空運的方式為你下單調貨。為了縮短等待的時間,建議您將外文書與其他商品分開下單,以獲得最快的取貨速度,平均調貨時間為1~2個月。