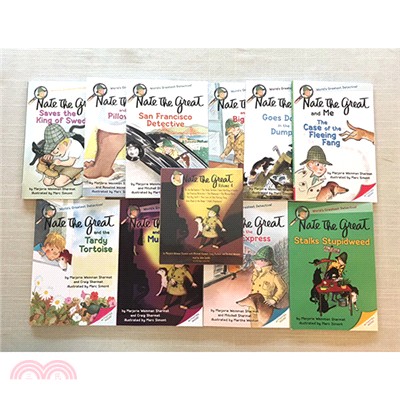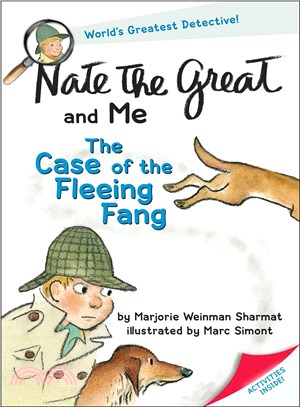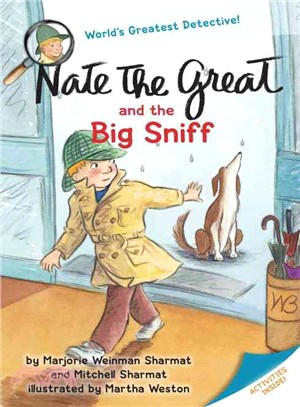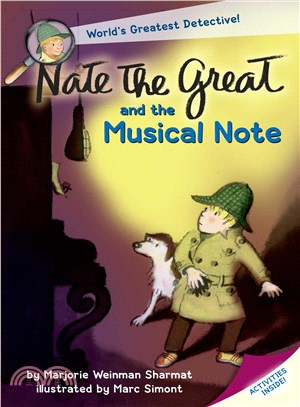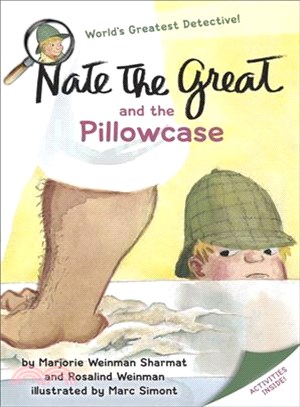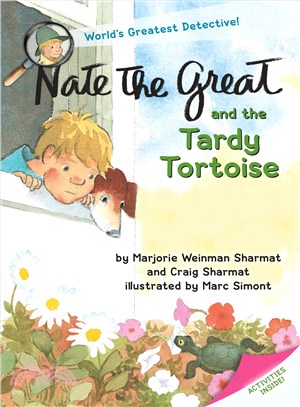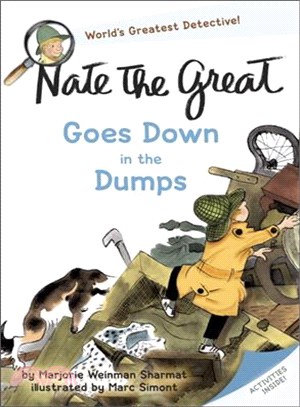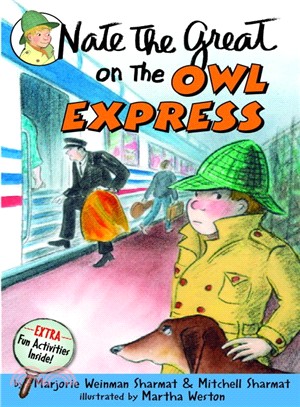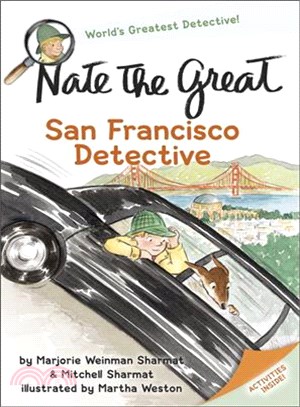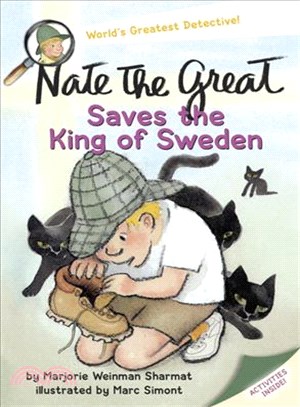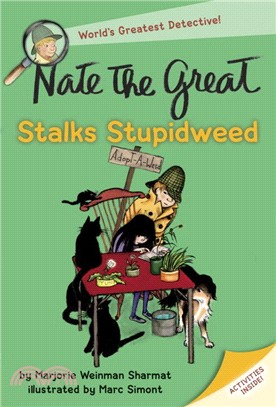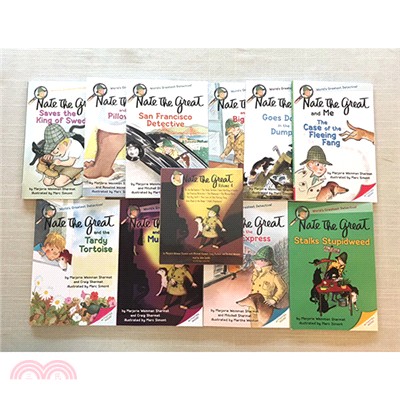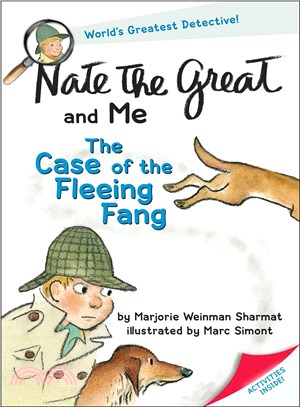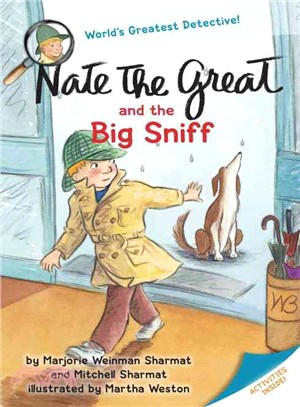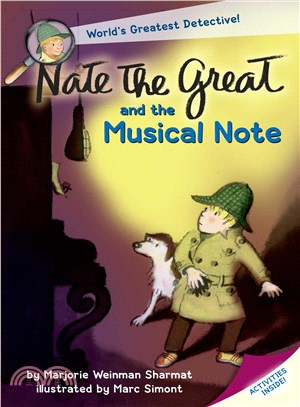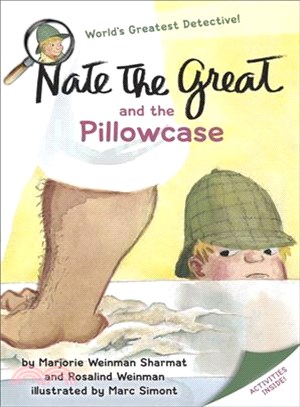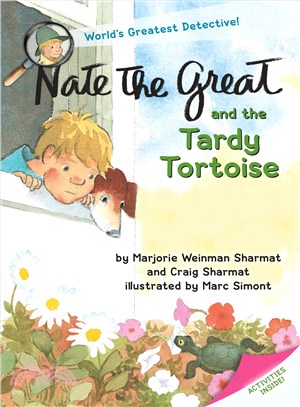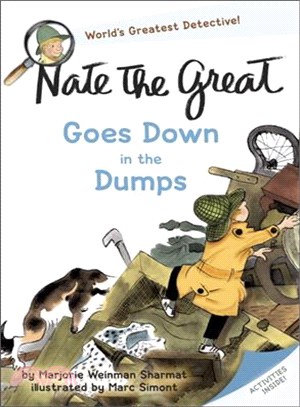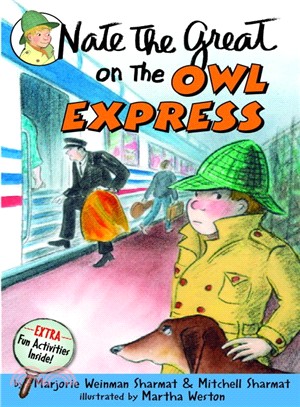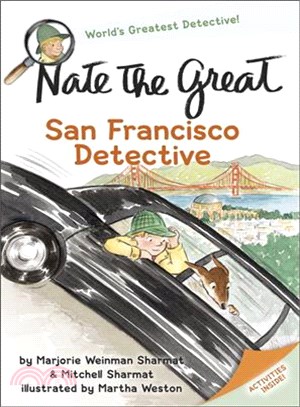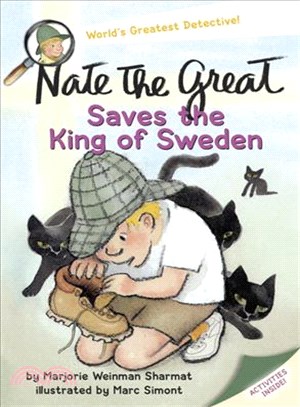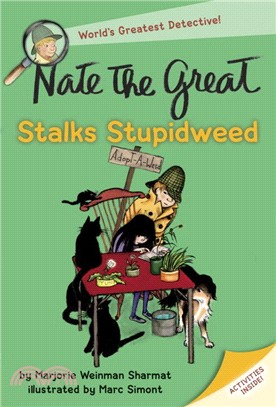 Nate the Great Collected Stories 4 (10平裝+1CD Pack)

系列名:Nate the Great
ISBN13:9784440210250
替代書名:大偵探奈特有聲書套組4
裝訂:有聲書
規格:19.3cm*13.2cm (高/寬)
本數:11
適讀年齡:小學低年級
促銷優惠:中英文童書補給站
定 價:NT$3150元
可得紅利積點:66 點
庫存:2
ABOUT NATE THE GREAT COLLECTED STORIES: VOLUME 4

NATE THE GREAT AND THE OWL EXPRESS #24
All aboard the Owl Express! Nate, the great detective, and his dog Sludge, hit the rails on their latest case. Their mission: To guard an owl named Hoot. Hoot belongs to Nate's cousin, Olivia Sharp, and she thinks someone on the train might be out to get her feathered friend. But whooo? Sludge keeps an eye on the owl's cage while Nate snoops for clues. Then Hoot disappears! With many suspects to question, and many places to look, Nate knows one thing for sure—being the bodyguard to a little bird is a lot more work than he ever imagined! As the train races toward its final stop, can Nate sort out the mystery of the vanishing owl?
NATE THE GREAT AND THE TARDY TORTOISE #20
The sun is shining, the birds are singing, and  someone is eating the flowers in Nate the Great's  garden. A green tortoise is slowly, slowly stepping  across the lawn, and Nate is slowly, slowly  following him. Where does Nate's green guest truly  belong? It may take all of Nate the Great's patience  and sharp eyesight to find out slowly.
NATE THE GREAT AND THE KING OF SWEDEN #22
Rosamond is visiting Scandinavia when she loses something. She wants Nate the Great to find it, even though he doesn't know what she lost, what country she lost it in, or when she lost it. And he's thousands of miles away. But if Nate doesn't take the case, Rosamond plans to hire the King of Sweden. Nate doesn't want Rosamond to bother the poor king. And he does want the chance to solve his first-ever international case. Can Nate find whatever Rosamond lost without leaving his neighborhood?
NATE THE GREAT, SAN FRANCISCO DETECTIVE #5
Olivia isn't around to solve her case number 22. Her client, Duncan, has lost his joke book. He tells Nate that if the book isn't found–and soon–the world will come to an end. Nate takes the case. He and Sludge cruise up and down and around San Francisco in the limo, tracking down clues. Sticky, icky clues, big and small clues, all-around-the-town clues that take them to a pancake house, over the Golden Gate Bridge, and finally to a place that seems wrong but could be right. Can Nate the Great keep the world from coming to an end? Can he solve his first out-of-town case?
NATE THE GREAT AND THE PILLOWCASE #3
It's two o'clock in the morning when the telephone rings and Nate the Great learns that Rosamond's pillowcase is missing. She needs it now because her cat, Big Hex, likes to sleep on it. Outside it is damp, dark, and dreary, but a good (yawning) sleuth knows that the hunt must go on. Can Nate the Great find the missing piece of laundry before the sun comes up, and before his bedroom slippers wear out?
NATE THE GREAT AND THE MUSICAL NOTE #15
Nate the Great has just received a strange musical note. The note tells Nate's friend Pip what his mother wants him to do at four o'clock. Their friend Rosamond has turned the note into a riddle. Nate checks Rosamond's garage, but doesn't find any clues. Time is running out for Nate and his dog, Sludge. It's almost four o'clock. Will Nate the Great stay stuck in the middle of this musical riddle?
NATE THE GREAT AND THE BIG SNIFF #6
Nate, the great detective, depends on his dog, Sludge, to help him solve all of his cases. But Sludge can't help him this time — Sludge is lost! Lost inside a big department store on a rainy day. Nate frantically searches for his best friend and trusted helper. Salespeople have spotted a wet, slippery, sloppy dog running about. Is Sludge hiding from them? Nate looks high and low, and in places he'd rather not look at all. But every clue leads to a dead end . . . until Nate realizes that Sludge can help him with this case!
NATE THE GREAT AND ME #7
Nate the Great needs your help. Annie's dog, Fang, is missing! That's what Nate discovers when his friends throw him a surprise Happy Detective Day party. Where is Fang? As you and Nate track down clues–Fang was learning tricks for the party; he was seen running away from two tiny poodles and following a lady wearing fluffy-bunny shoes–Nate will share his expert detective skills with you so you can sharpen your sleuthing talents.
 
NATE THE GREAT GOES DOWN IN THE DUMPS #21
Nate the Great and his trusty dog, Sludge, have a tricky case to solve. Nate's friend Rosamond has started a fortune-telling business, but her money box is missing. Sludge and Nate visit Claude, who helped Rosamond set up her business, and Finley, who collects boxes for his rat. They can't seem to help! It looks like the only way to clean up this case is to get down and dirty in the dumps!
NATE THE GREAT STALKS STUPIDWEED #23
When Oliver asks his friend Nate the Great to  find his lost weed, Nate can't say no. This isn't  just any weed. It's a Superweed that Oliver bought  from Rosamond's Adopt-A-Weed  sale. First Nate must figure out where to look for the  weed. Together with his trusty dog Sludge, they  search for clues in the woods, the park and even the  library! But is the biggest clue right under  Nate's nose?
購物須知
為了保護您的權益,「三民網路書店」提供會員七日商品鑑賞期(收到商品為起始日)。
若要辦理退貨,請在商品鑑賞期內寄回,且商品必須是全新狀態與完整包裝(商品、附件、發票、隨貨贈品等)否則恕不接受退貨。
外文書商品之書封,為出版社提供之樣本。實際出貨商品,以出版社所提供之現有版本為主。部份書籍,因出版社供應狀況特殊,匯率將依實際狀況做調整。
無庫存之商品,在您完成訂單程序之後,將以空運的方式為你下單調貨。為了縮短等待的時間,建議您將外文書與其他商品分開下單,以獲得最快的取貨速度,平均調貨時間為1~2個月。